A ginger cat named Larry was 'unwanted' by his previous owners, but when he met Abel, his little brother, at his new home, he became his guardian angel and best friend for life.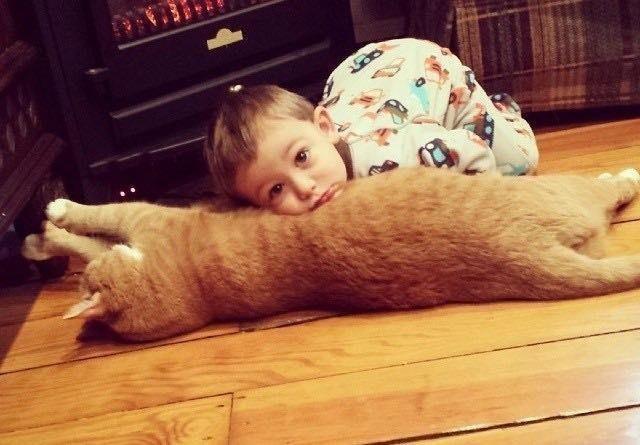 Michelle, Abel's mother, had always wanted an orange cat. When she heard about Larry who was in desperate need of a loving home, she offered to take him.
"When a friend's vet needed to get rid of two year old Larry for breaking into their food supply cabinet, I didn't hesitate to adopt him," Michelle said. "He was every bit as wonderful as people had always told me orange cats were."
"From the minute Abel came home Larry was in love. Abel's first smiles and giggles were often due to Larry."
Click 'Next Button' to keep reading and don't forget to SHARE with your friends.